Housing and renovation
The Upfallshower is a water and energy-saving shower system that can be placed anywhere. Whether it concerns new-build homes or renovations, an Upfall shower can be installed where there is a shower.
Less waste water discharge
Easy installation, plug and play
Dutch product and innovation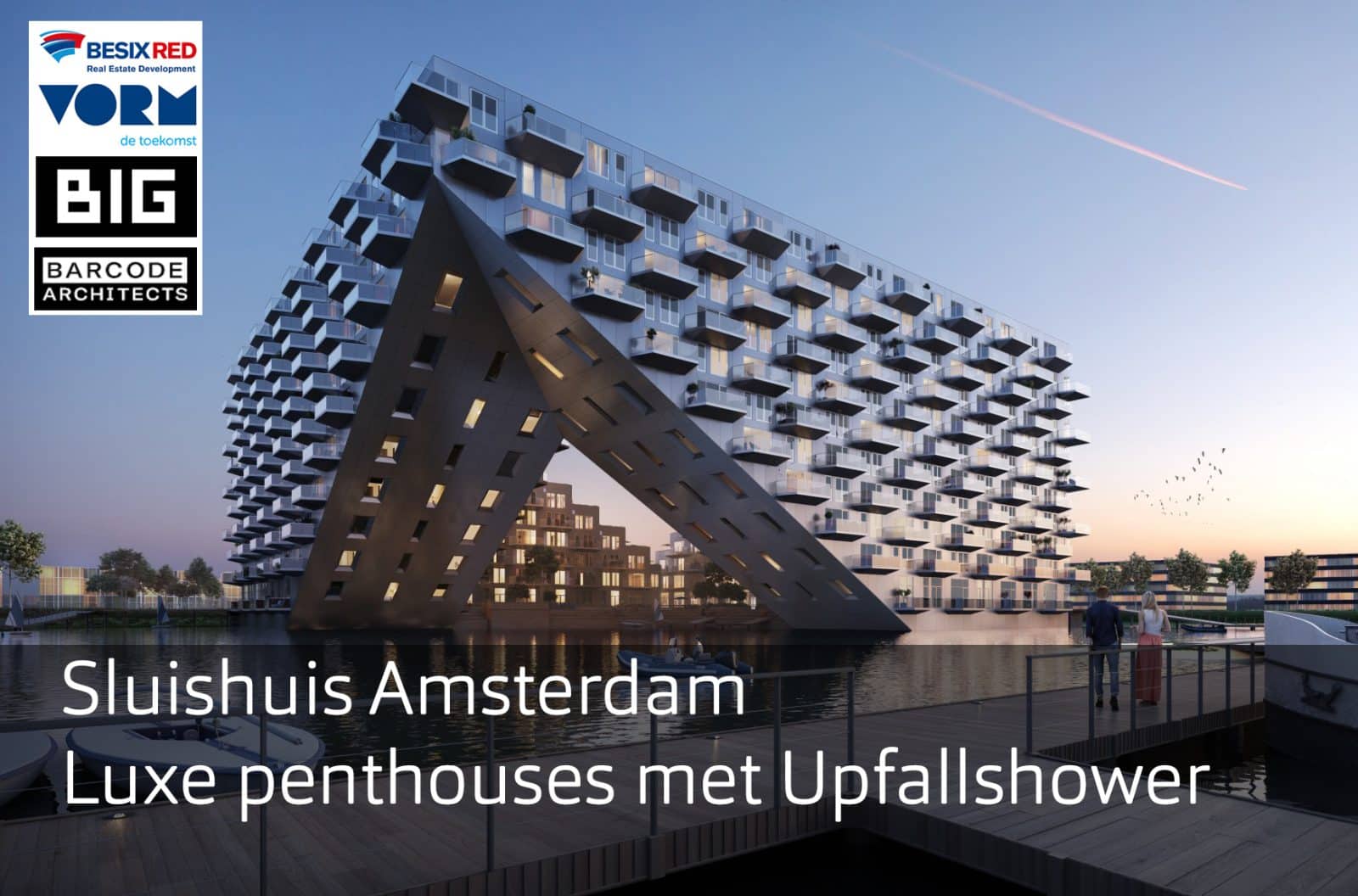 Less water use
Drinking water has been under pressure for years. Drinking water companies are finding it increasingly difficult to meet the increasing demand for drinking water. At the same time, consumers want more and more luxury in their bathroom. Rain showers that use more and more water. In the past you could only have a rain shower with a CW% or CW6 class gas boiler, nowadays the size of your boiler increasingly determines how large that boiler should be. More and more people are opting for boilers that are much larger than the standard boiler that is usually installed in new-build homes. The latest craze is a double rain shower.
In new buildings, you can opt for an economy hand shower, but residents can easily replace them with a normal hand shower.
An Upfall shower uses about 2 liters of water at 55/60 degrees per minute, a saving hand shower 4 liters, a normal hand shower 6 liters, a rain shower 10 or more.
Water savings with an Upfall shower can even go up to 90% compared to a large rain shower.
Less energy use
An Upfall shower uses much less energy than a normal shower. This can even go up to 80% compared to a normal rain shower. A boiler, district heating or a central heating system with boiler is required. A 100-litre boiler is sufficient for a 45-minute shower.
Less waste water discharge
Using the Upfallshower ensures that much less water is discharged through the sewer. We advise all our users to switch to the use of biodegradable soap and shampoo products. In this way, the waste water to be discharged is hardly polluted.
Less co2 emissions
It should of course be clear that less energy consumption also means that there is also less CO2 emissions. Co2 is also released when making drinking water, and there is also a reduction there.
Easy assembly
The Upfallshower is easy to install. The system comes out of the box in one piece. Connecting water, drainage and electricity (175 watts), securing the system and dismantling. Look here
Minimal maintenance
The Upfallshower requires no more than two minutes of maintenance per week for the user. The system is made up of existing technical components that are widely available and the system can be fully accessed by removing the glass plate. For a user there is no cost other than one but a bottle of cleaner per year. So no filters need to be replaced.
beng
The Upfallshower is included in the Beng calculation program of Uniec 3
KIWA
The Upfallshower system has a KIWA safety and efficiency statement. Look here.
Bureau CRG
The Upfallshower is registered with bureau CRG. Bureau CRG
Dutch product and innovation
The Upfallshower has been built in Dronten for years. The Upfallshower is a Dutch idea conceived by René Betgem and available since 2013. Look here
Maximum comfort
The Upfallshower is an example of a win/win situation. Sustainable showering and yet the pleasure of a large rain shower that provides more than 35 liters of water per minute and uses only 2 liters.
It is now possible for everyone to enjoy a real wellness shower without guilt and sky-high energy and water costs.